Show visitors you're trustworthy and authentic.
Call for a free security assessment: 844 494 9067

All SSL certificates include:
Strong SHA-2 and 2048-bit encryption.
Secure site trustmark to increase customer confidence.
Unlimited servers and reissues.
Secure padlock in browser.
30-day, risk-free money back guarantee.
Compatibility with all major browsers and mobile devices.
Unlimited 24/7 award-winning customer support.
Easy-to-access resources: FREE SSL Checker, Malware Checker.
Removal of Not Secure warning from browsers.
We've made it easy for you
to choose the right SSL certificate.
Why choose WORLD WIDE WEB 4.LIFE for your SSL certificate?
We empower entrepreneurs and their communities.
For over 20 years, we've empowered more than 19 million everyday entrepreneurs in over 50 countries, we've been empowering entrepreneurs everywhere, constantly evolving in order to offer you the most innovative solutions. And we support community programs to support these goals. We mean it – learn more at WORLD WIDE WEB 4.LIFE for Good.
You'll get exceptional customer service.
You can always rely on getting super-friendly, super-knowledgeable, hands-on support from our WORLD WIDE WEB 4.LIFE Guides security experts. Not to brag, but we're recipients of many prestigious Stevie® Awards (recognizing companies providing outstanding service).
We're your Certificate Authority, literally.
WORLD WIDE WEB 4.LIFE is a founding member of the Certificate Authority (CA)/Browser Forum, whose purpose is to drive meaningful change that leads to a safer and more authenticated internet experience for all. We deliver our certified services through a robust PKI infrastructure with global data centers, disaster recover, redundancy and high availability. We're also winners of Online Trust Honor Roll and WebTrust awards.
More reasons to get a WORLD WIDE WEB 4.LIFE SSL certificate.
Our premium certificates help increase user confidence by showing you've secured your true identity online after being validated by an industry-recognized Certificate Authority. So, your SSL certificate indicates to customers that your organization is committed to protecting their data and online experience.
When visitors type a URL or follow a link to a secure website that doesn't have an SSL, that site is immediately flagged as "Not Secure." And that scares potential customers away. But when you have a WORLD WIDE WEB 4.LIFE SSL certificate, any potential "Not Secure" warning goes away – for as long as you have the SSL certificate. And that's a good thing.
Search engines heavily favor https-encrypted websites and will push them higher in search results. That vastly increases the likelihood customers will find you.
Compliance with regulation standards.
An SSL certificate provides the strongest protection for online businesses, including standards and regulations such as PCI-DSS, HIPAA, HITECH, GDPR and more.
Customers will trust you.
And that's important because trust is the cornerstone of SSL protocol – indicative of strict validation guidelines. Our SSL certificates feature the world's best encryption to protect sensitive data.
Safe mobile and online payment systems.
Give customers the payment options they prefer – and keep them shopping through checkout. To do that safely and securely you'll need an SSL certificate, the industry standard for end-to-end encryption protocol to thwart hackers from getting to your sensitive data.
First, the SSL agreement.
When a visitor enters an SSL-protected website, your SSL certificate automatically creates a secure, encrypted connection with their browser. Your site is most secure when SSL is deployed on all pages and subdomains.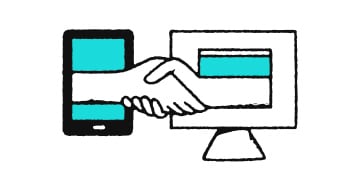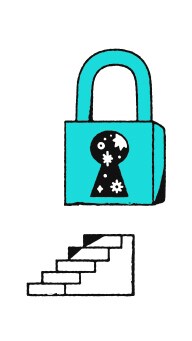 The padlock icon appears.
Once the connection is complete, a padlock icon and https prefix appear in the visitor's browser bar to show visitors to your website they're safe to browse, shop, email you, subscribe to your mailing list, etc. And if there was a Not Secure tag before, poof now it's gone. If you install an Extended Validation (EV) SSL, the browser display your company name to prove you're the legit business you are.
All information passing to and from your website is now encrypted, making your sensitive data virtually unhackable.
WORLD WIDE WEB 4.LIFE GUIDES
We love to help. Seriously.
Still not sure what you need? Give us a call. We're happy to help, even if you're not a customer. We're here 24/7/365. Call anytime. 844 494 9067